TV Guide asked all the Lost stars (minus Ian Cusick – it looks like this was from the same photo shoot as The Last Supper Photo, and he wasn't a part of that) where they'd like to see their characters end up on other shows…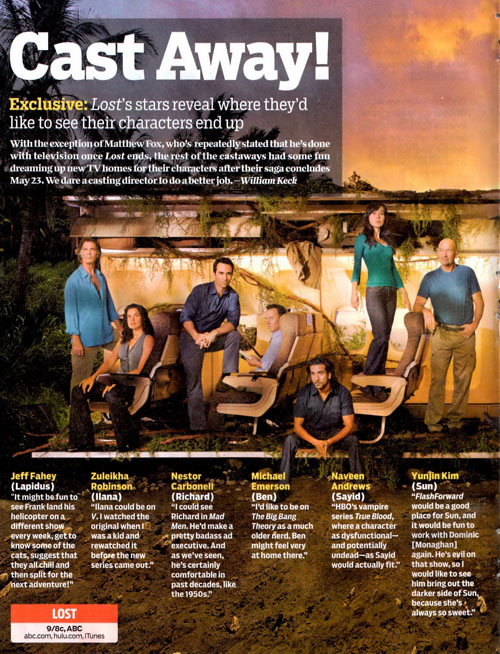 Sayid on True Blood? Hurley at Dunder Mifflin? Richard on Mad Men? YES PLEASE.
Love Matthew Fox's answer, by the way. lol.

§ 12 Responses to "Where do the stars of Lost think their characters should go now?"